The Gaslight Anthem lo dejan por un tiempo
Su próximo tour por Europa será el último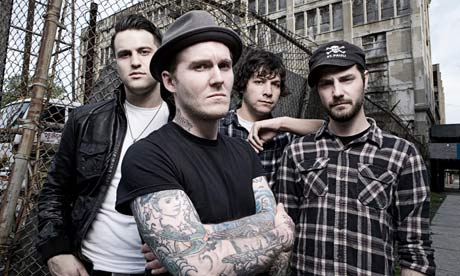 La banda de rock alternativo y punk de Nueva Jersey, The Gaslight Anthem, ha anunciado mediante un comunicado por redes sociales que lo dejarán al menos por un tiempo tras culminar su tour europeo de agosto. En dicho texto revelan que seguirán activos en diversos proyectos, musicales o no, hasta que decidan que quieren hacer a continuación y recuperen la ilusión por grabar un disco, en clara alusión a su pobremente recibido último trabajo "Get Hurt" del año pasado.
Hello all!
We wanted to let everyone know that we'll all be taking a break from The Gaslight Anthem after this next European tour in August. We're all going to do other projects and stay active in some way or another, both in and out of music, but we'd like to step away from the band until we decide what we'd like to do next.
We'd like to recharge and take a step back until we have something we feel excited about rather than going right back to making a record just for the sake of making the next record. We all feel this is the best decision we can make and it feels like the right one for us.
Thank you to everyone who came out and supported our band for the last eight years and we'll see you down the road!
With love and respect,
Brian, Benny, Alex and Alex.